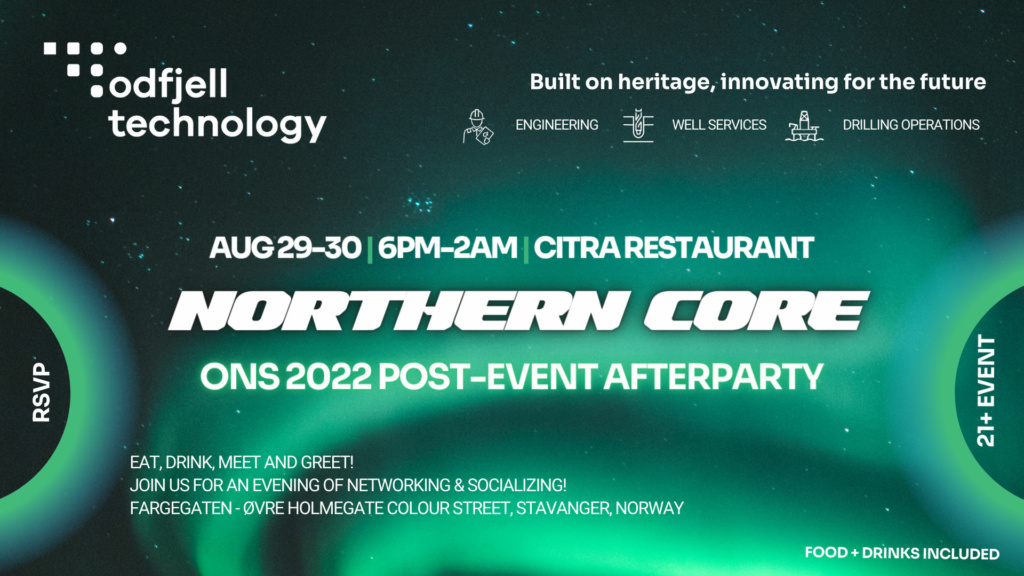 Join Odfjell Technology for an evening of networking and socializing. Eat, drink, meet and greet!
Dive into the core of northern culture and enjoy the night with great music, free drinks and appetizers from one of the vibrant restaurants in Norway's most colourful street!
Odfjell Technology will host "Northern Core", a post-event after party happening on the first and second day of ONS 2022 Stavanger (29-30 August 2022) from 18:00-02:00.
Northern Core Event Highlights:
Diversify your network and create connections with professionals in the industry.
Bring your business cards and meet amazing people from across the globe.
Enjoy food and drinks served by one of the busiest restaurants in Stavanger's colour street.
This event is FREE to ATTEND.
Entrance is limited, so be sure that you get your tickets fast!
Venue Information:
Citra Restaurant – Fargegaten – Øvre Holmegate Colour Street, Stavanger, Norway (5 minute walk from Stavanger Harbour)
We look forward to seeing you there!
Odfjell Technology is a people company that combines 50 years of industry experience with the technology of tomorrow. An integrated supplier of offshore operations, well services technology and engineering solutions, delivering safe, efficient, and sustainable operations, reducing time, cost, and carbon emissions.