Odfjell Technology sees opportunities in the energy transition and is seeking collaboration with several companies in the supplier industry.

"We want to show more openness towards the supplier industry. We welcome suppliers in new ways," says Elisabeth C. Haram, EVP at Odfjell Technology.
She points out that Odfjell Technology has 50 years of expertise and unique experience in maritime expertise, engineering and design. These are strengths they draw on and can offer others in a time of new investment. For example, Odfjell Technology has developed the world's first DNV-approved design for floating offshore wind turbines.
A CHANGING MARKET
Traditionally known for shipping and oil service, the company has added new focus areas to the listed company Odfjell Technology Limited.
Through Green Ventures, Odfjell Technology looks at opportunities to participate in the green shift. Haram highlights branches such as electrification, wind, hydrogen and power generation such as geothermal drilling.
"Transformation is now entering new areas. This applies to new value chains, technologies, supplier collaboration and solutions," says Haram.
In recent years, Odfjell Technology has identified new focus areas in the face of a changing market.
"The significant challenges now are access to energy, which can be solved with wind and other forms of energy, which will, for example, reinforce the need for increased access to minerals and metals. We have looked for opportunities to contribute in many of these areas, whether as advisors or actors.
FIRST TIME AT OTD ENERGY
This year is the first time Odfjell Technology will present a stand at OTD Energy.
"We want to meet the supplier industry, establish cooperation with new players, and enter into new deliveries that are not necessarily oil-related. Because we are now running as Odfjell Technology, we see that OTD Energy is becoming a fruitful arena for us, where we can meet the industry and get in touch with different companies, large and small, with a plan to achieve common goals."
Odfjell Technology also needs additional resources, and Haram highlights the prospect of recruiting students and new employees as one of the motivations for being present at the fair.
"Odfjell Technology is an important company for region Western Norway and Norway. We take responsibility for taking part in the transformation Norway is going through. Odfjell Technology will be a company Norway can be proud of," says Haram.
OTD Energy is one of the most important meeting places for the players in the traditional and future Norwegian energy industry. OTD Energy's focus areas are technology, innovation, research and development business opportunities, sustainability and energy efficiency in current and future markets. OTD Energy will bring together the Norwegian energy cluster for sustainable market opportunities.
Visit us on 19-20 October 2022 at Hall A, A-2280 for students and Hall B, B-3100 for partners in Sotra Arena, Bergen, Norway.
We look forward to seeing you there!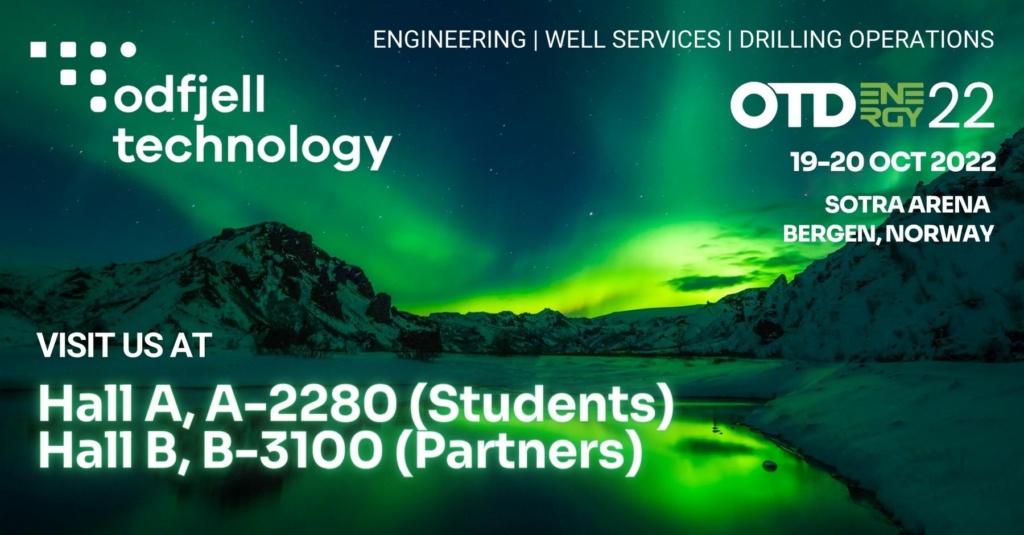 Odfjell Technology is a people company that combines 50 years of industry experience with the technology of tomorrow. An integrated supplier of offshore operations, well services technology and engineering solutions, delivering safe, efficient, and sustainable operations, reducing time, cost, and carbon emissions.