Odfjell Technology (OTL) is pleased to announce the first Odfjell Collaboration Alliance (OCA) Day will take place on 9th June at Ålgård Technology Park, Norway. This event is organized by OTL along with our alliance partners; TCO Group, Ardyne, Wellstrøm, Altus Intervention, Control Cutter, JWS Gruppen, Tyrfing Innovation, InterWell, and Innovar Solutions, collectively referred to as the Odfjell Collaboration Alliance (OCA).
Our plug and abandonment ("P&A") and slot recovery alliance is specifically focused on the Norwegian Continental Shelf. We provide the complete range of services, including rig, modular rig, jacking unit, wireline, plugs and all other services required for the successful execution of projects within P&A or slot recovery operations. The objective of the one-day event is to showcase the latest innovations in P&A technology deliverable through the alliance.
The event will feature a series of engaging programs presented by experienced industry professionals. These interesting topics include active power ranging while drilling, a tour of Ålgård Gründerhub / Quest Innovate, Ardyne casing cutter, OTL advanced jetting tool, guided tour on X-rig and Control Cutter Test Hall. In addition, there will be a number of novel and interesting sideshows such as a test drive of Normill High-Performance cycle/roller ski treadmill, a demonstration of a 2000 bhp drag racer and the firing up of a WW2-era V12 aircraft engine.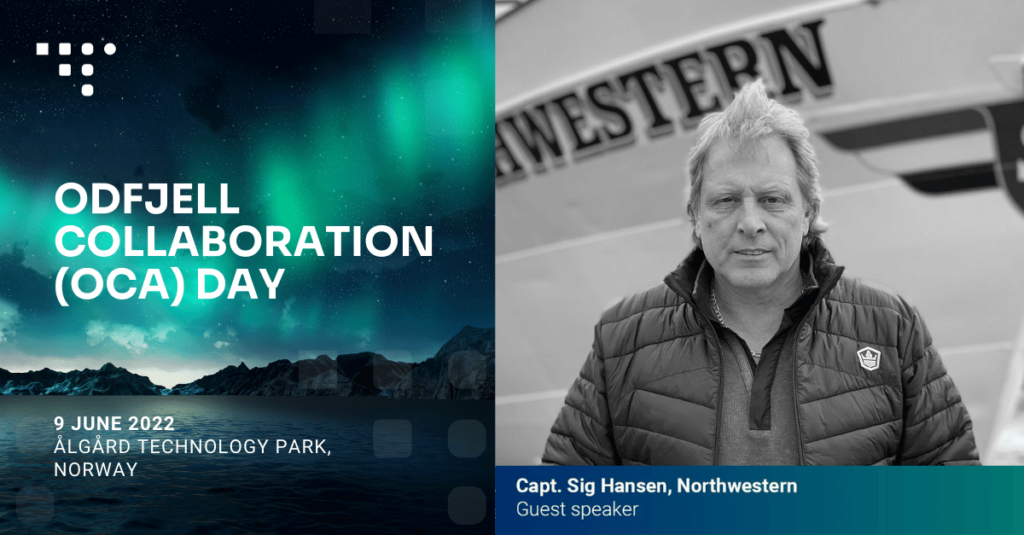 One of the major attractions of this event will be the presence of Captain Sig Hansen. A familiar face on Discovery Channel's popular fishing show Deadliest Catch; he started fishing at age 14 and later became the owner and operator of the fishing vessel Northwestern. As the event's guest speaker, he will share his expertise in global ocean data.
"On behalf of the Odfjell Collaboration Alliance, we would like to invite you to the inaugural Odfjell Collaboration Alliance (OCA) Day on Thursday 9 June 2022 at Ålgård Technology Park, Norway," said Kurt Meinert Fjell SVP Innovation & Development from Odfjell Technology. "Together with our partners, we have prepared an exciting program for you that showcases the latest innovations in technology. This promises to be an event you don't want to miss. Please register your availability today."
To register for the event today, please visit this link.
About Odfjell Technology
Odfjell Technology has five decades of experience operating worldwide, serving both offshore and onshore markets. The company's integrated business model enables it to provide a comprehensive portfolio of products and services designed to create value for our clients. Their highly competent, dedicated and experienced workforce is well equipped to find solutions to the challenges of today and tomorrow. The energy transition is one of today's greatest challenges and Odfjell Technology's vision is to use its heritage and expertise to support the industry as it transitions to new energy solutions.